It's almost the beginning of a new year. This will be my last post of 2006. At the beginning of a new year, a lot of people like to make goals. Some will try to read through the whole Bible this year. Today, I created a Bible reading record which is an easy way to record what chapters of the Bible you've read. Here's what it looks like: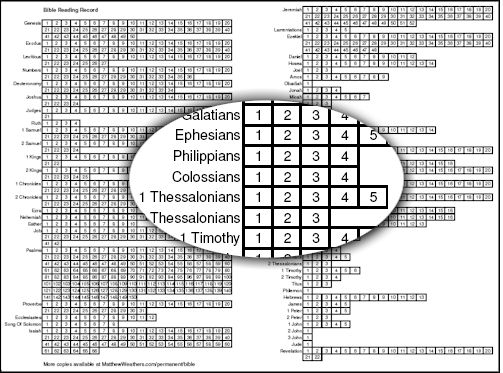 And here's a link to the main part of my web page, where you can get a copy in PDF or Excel format:
MatthewWeathers.com/year2006/bible_reading_record.htm
There are some charts that split up the Bible by day of the year, but I like this a little better, because it feels more flexible. As long as you read 23 chapters per week, you'll finish the 1189 chapters within a year.